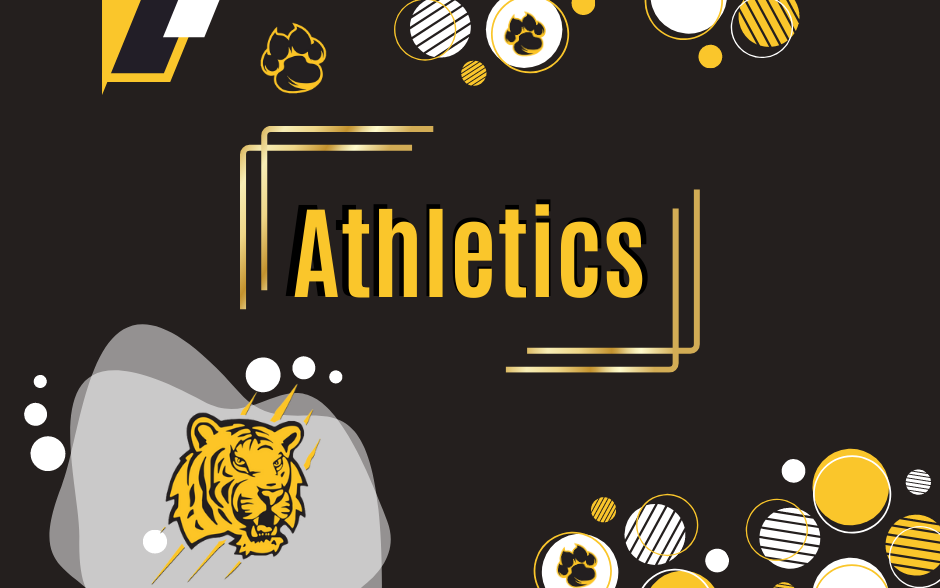 Find all recent and upcoming ECCSS athletic games on our school web pages. Go, Tigers!
We are thrilled to share Veterans Memorial Field at Tiger Town Stadium with our students, staff, families, community, and guests!
Our visitors enter and cheer from one side of Tiger Town Stadium, and our hometown crowd will enter and cheer from the other!
As we begin our first football season in Tiger Town Stadium, we are sharing information to make sure everyone has a great experience!
We are grateful for our Tiger fans' and visitors' support and adherence to guidance during our games– your cooperation helps us host a great experience for all at Tiger Town, and we are so thankful to ALL for that!
Please see the infographic , content, and links below for how to enter and exit, parking, concessions, restrooms, where to sit at Tiger Town Stadium, and more! We ask for and appreciate all you do to help us spread the word about our security measures, traffic and parking arrangements, and other logistics!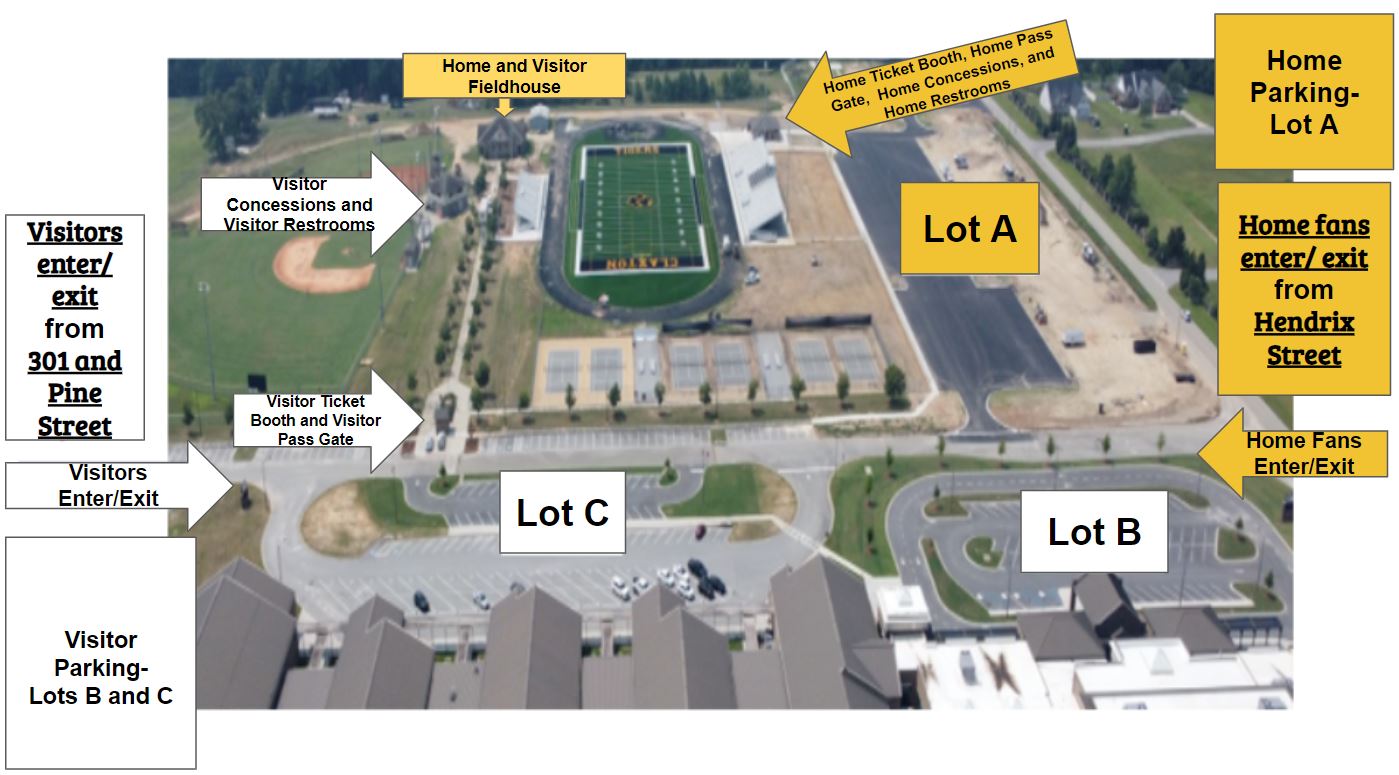 ECCSS would like to remind all fans of our clear bag event policy and that all guests are subject to metal detector screening before entry. These safety measures are in place to ensure a secure and enjoyable game-day experience for all fans. Please click here for more information.
Our home fans will enter and exit via Hendrix Street. Parking lot A will serve home fans, and the ticket booth for the purchase of walk-up tickets for our Tiger faithful is at the southern end of parking lot A.
Visiting fans should click here to view directions to Tiger Town Stadium. Visiting fans will enter and exit via 301 and Pine Street. Parking lots B and C will serve visiting fans, and walk-up tickets for visiting fans will be available for purchase at the ticket booth between the baseball and football fields.

Tickets are $8 each for varsity football, and all fans may purchase tickets online ahead of time by visiting the Go Fan website (https://gofan.co/app/school/GA11891 ) and searching for Claxton High School. For our home games, gates will open one hour before game time.
As our CHS Tigers prepare to roar onto the field, we hope to see our devoted fans filling the stands with unwavering support and cheers. We know Veterans Memorial Field at Tiger Town Stadium will be home to many special memories for generations of Tigers to come. We can hardly wait to paint the stands in black and gold on Friday nights! Go Tigers!
Please click here for more information about
Veterans Memorial Field at Tiger Town Stadium!