Hello Parents,
My name is Amanda Locke and I am the parent of an Evans County School graduate and I have 2 children who attend Evans County Schools. I am a parent of a child with an IEP which is what brought me to the work of the Georgia Parent Mentor Partnership. The Georgia Parent Mentor Partnership is parents and professionals working together to improve outcomes for students with disabilities by enhancing communication and collaboration between families, educators and the community. I have served as Parent Mentor in Evans County for more than 10 years. I am honored to assist parents as they support their children. I have worked with parents in many ways including to prepare for IEP meetings, to identify and apply for resources, and to prepare for life after graduation.
I look forward to working with you!
Amanda Locke
The Parent Mentor, Amanda Locke, is located at Claxton High School. For more information, please contact Ms. Locke at 739-3993 Ext. 5248 or alocke@evanscountyschools.org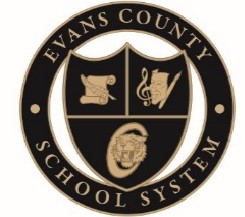 Download the free
Eye to Eye: EMPOWER Different Learners App!
It is the first-of-its-kind made for kids with learning and attention issues, their parents, and educators. The iPhone app helps students to articulate, illustrate, and share their needs and plans for success. The App is featured in Apple's Special Education Section. Check out the App today and share it with your friends! An Android version is coming soon