With Stopfinder, you will:
Know the schedule of your child's bus

Receive push notifications related to your child's bus schedule and any changes

Get real-time information on the location of your child's bus by creating your own alert zones with the upgrade to GeoAlerts

Notice bus substitutions because they are clearly indicated – reducing misinformation and confusion

Track multiple buses, a great feature if your children don't ride the same bus

Know exactly when your children arrive at school or at home

Enjoy two-way communication with the transportation office

Provide parents and caregivers with multilingual options in the app
Click here to view the Stopfinder video.
Click here to view information about the Stopfinder app.
The app can be downloaded from the App Store or Google Play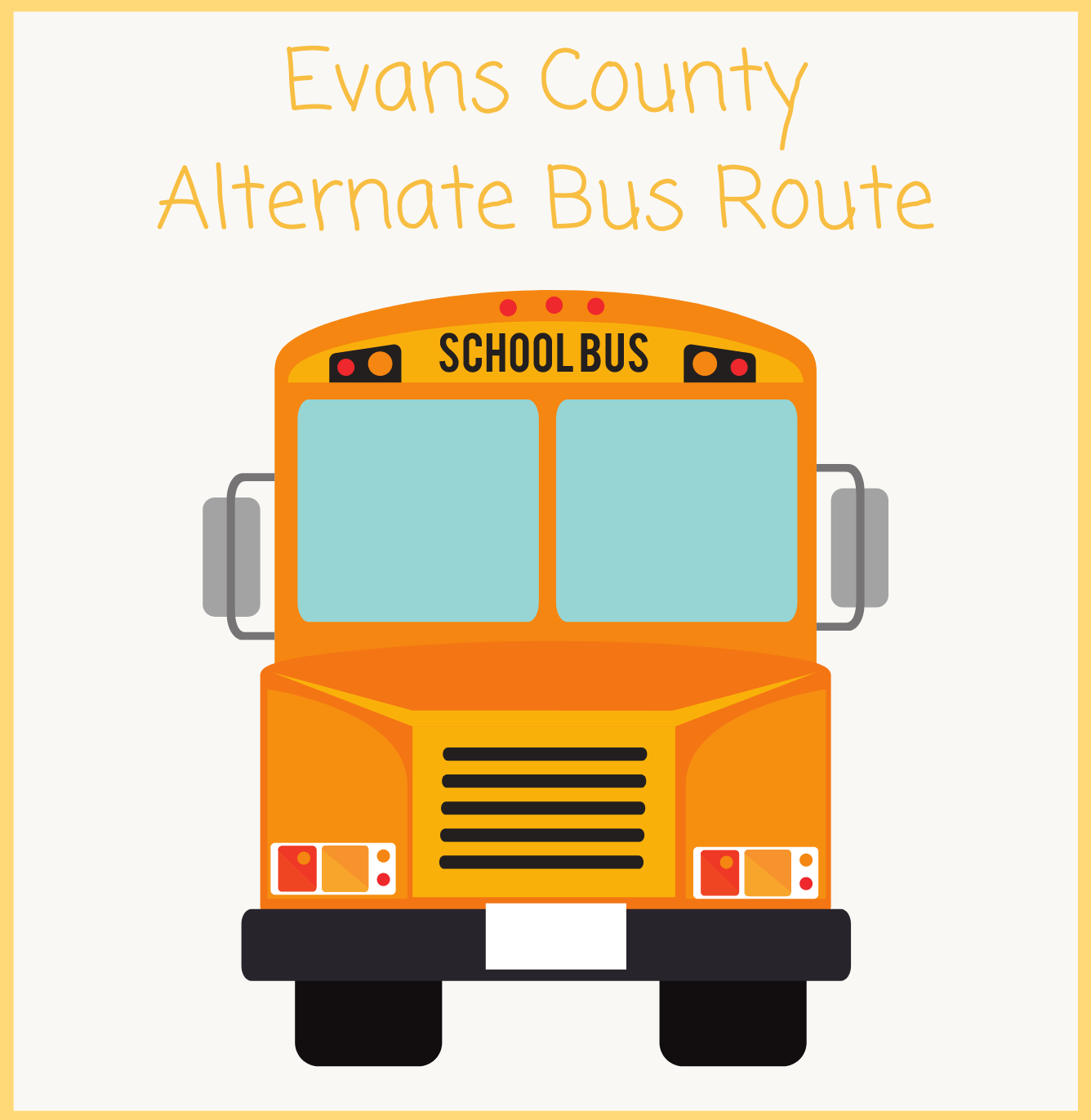 When road conditions are too bad for buses to travel them, drivers will follow the alternate bus route .
Click here to view the Alternate Bus Route Plan
Dear Parent or Guardian,
The Evans County School District will be using a new parent app, Stopfinder, for the upcoming school year. Stopfinder is the easy to use, all-in-one app that allows you to have the most accurate information about your student's bus schedule at anytime from anywhere. In addition to displaying your student's transportation information, Stopfinder features a private messaging feature that will allow you to communicate directly with the Evans County School System Transportation Department. You can also create GeoAlerts for your student, which will notify you when the bus has arrived in or departed from any location on your student's route, including their assigned bus stop and school. GeoAlert Alert Zones can be created for individual students allowing you to customize the Alert Zone based on their bus route.
Attached is a note that will also be sent home with your student with more information about Stopfinder.
The email address that is currently on file with the district, the address used for this communication, will be used for Stopfinder setup. Please contact the your schools main office to make a change to your primary email address as soon as possible.
Stopfinder can be downloaded for free from the App Store or Google Play. Stopfinder will require an invite and registration through the district prior to accessing your student's transportation schedule. Please watch for a Stopfinder invitation between Feb 23rd through March 5th. Please contact Tracy Beasley (Director of Transportation) with any questions.
Thank you,
Tracy Beasley
Evans Co. School System
Director of Transportation
Email Address: tabeasey@evanscountyschools.org
912-739-3547