Welcome to the Parent Mentor page!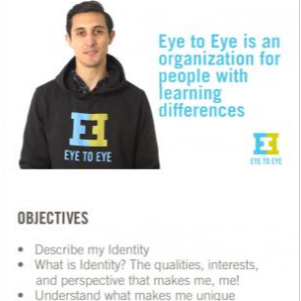 Eye to Eye: EMPOWER Different Learners App!
It is the first-of-its-kind made for kids with learning and attention issues, their parents, and educators. The iPhone app helps students to articulate, illustrate, and share their needs and plans for success. The App is featured in Apple's Special Education Section. Check out the App today and share it with your friends!