What's for lunch? Please check out our October menu to find out!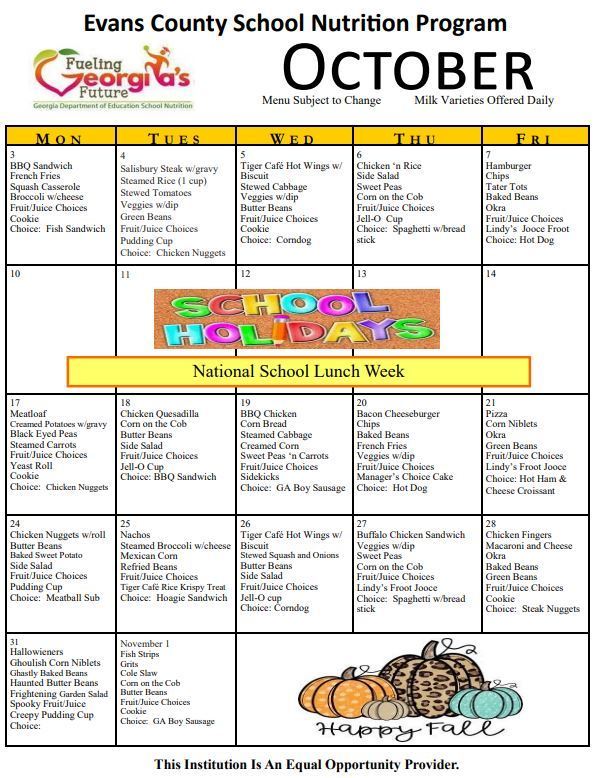 10/1 - Weather Alert UPDATES * We will return to school and normal operations on Monday, October 3. * We plan to run our NORMAL bus stop routes next week unless there is wind damage that will prohibit this. If changes are made and the Alternate Bus Stop Routes system is needed, we will update using our messaging system, social media, and website.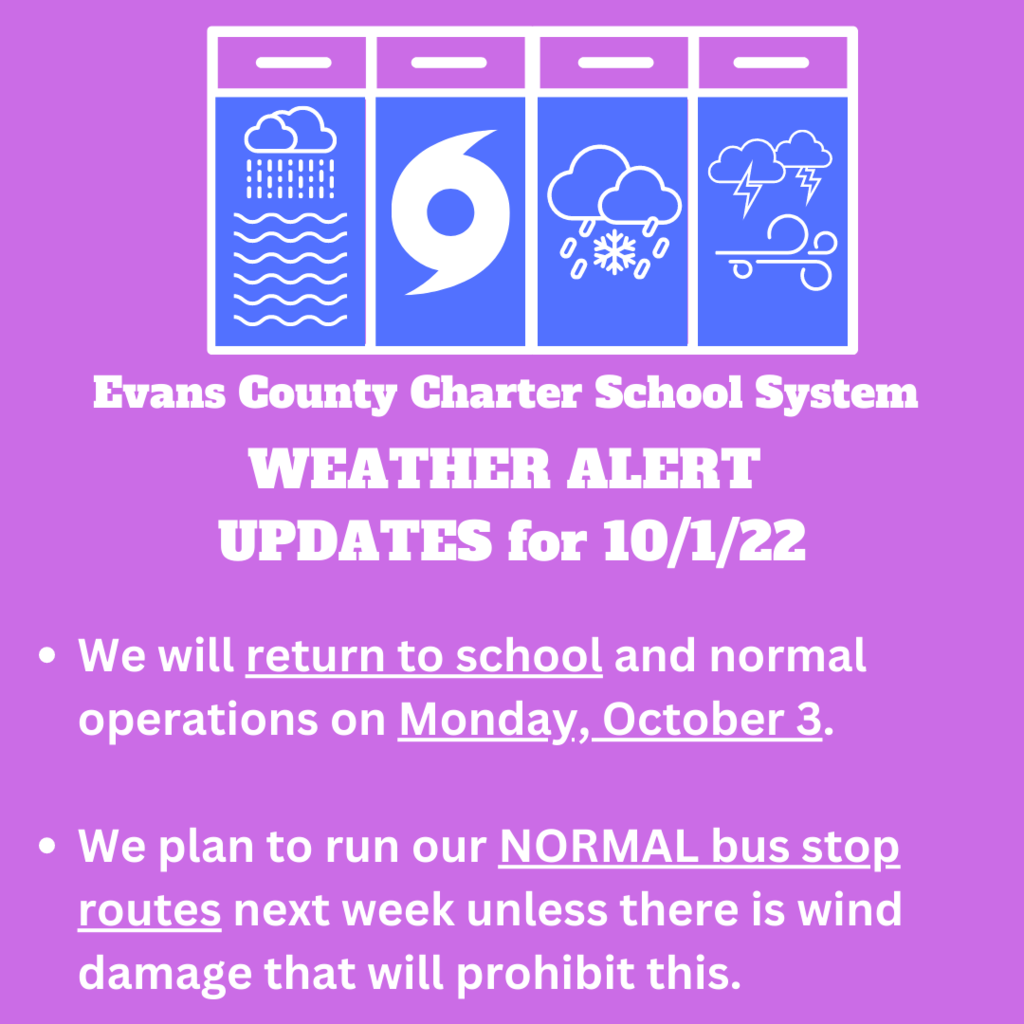 Weather Alert Update, 9/28/22 Evans County Charter School System (ECCSS) officials met with Evans County Emergency Management Agency (ECEMA) again today to discuss updates to the trajectory and possible impacts of Hurricane Ian. While there is still a great deal of uncertainty with the storm, due to the wind projections and updated forecast, ECCSS will be closed for students and staff on Thursday (9/29) and Friday (9/30). Below are decisions that have been made thus far: * All activities, sports, meetings, and other school-sponsored events are cancelled for Wednesday (9/28), Thursday (9/29), Friday (9/30), and Saturday (10/1); rescheduled dates for many of these events can be found on our website by using our calendar tab (
https://www.evans.k12.ga.us/page/calendars-and-events
) *We expect to return to normal operations on Monday (10/3); due to the projected road conditions, we will run our Alternate Bus Stop Routes (
https://tinyurl.com/5x77n2wf
) from Monday (10/3) - Friday (10/7) of next week. Further official alerts regarding our district will be shared through our messaging system, so please make sure you have created your Campus Parent Account and have updated your family's contact information on Existing Student Registration. You may use the following link
https://tinyurl.com/2p93t9vk
to enter current contact and other student information. Please monitor our district and school communications, as well as district social media, for any further developments. Student, employee, family, and community safety are our number one priority. Please take time before the storm's arrival to make sure that your hurricane plans are in place and that you have the needed supplies to weather the storm. Stay Safe!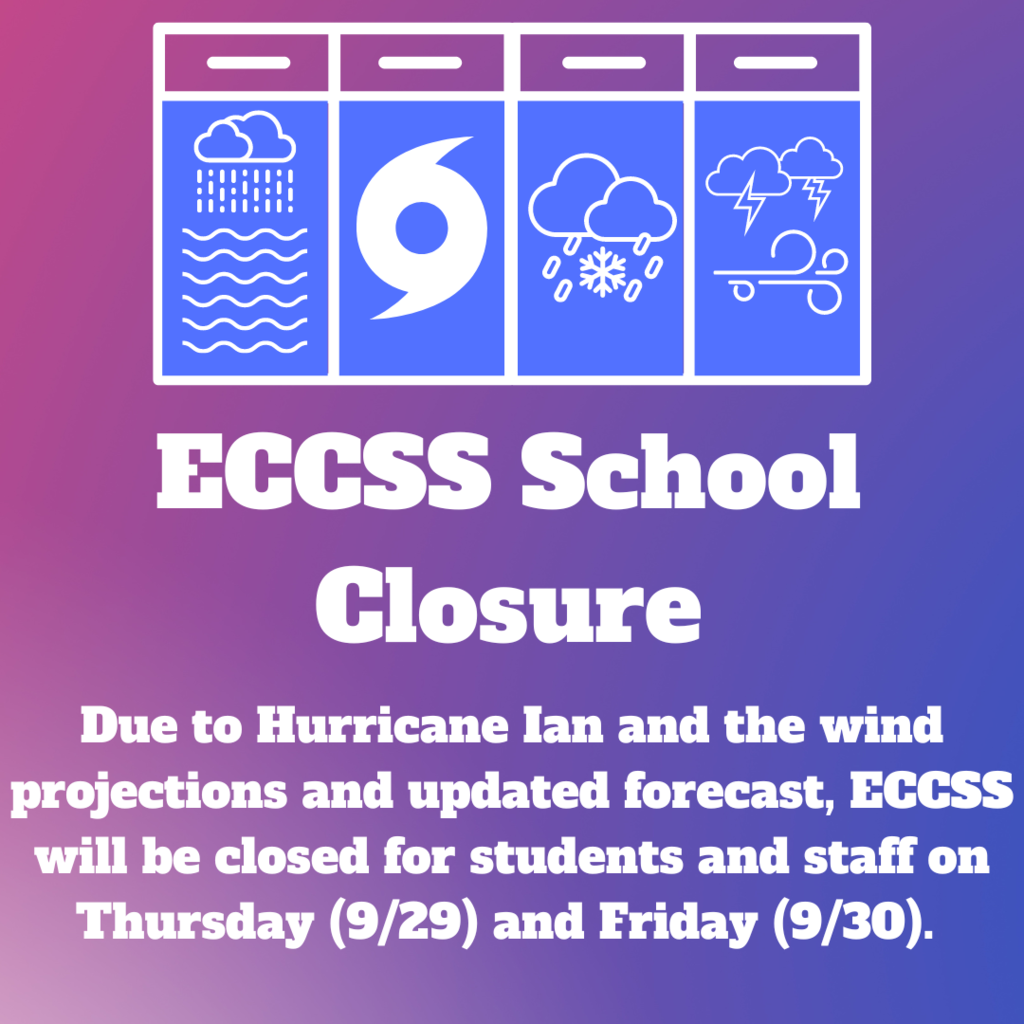 Recent CHS graduate and OTC Construction Management major, Tony Hernandez, received one of two scholarships given in memory of beloved teacher Julie Bass Sikes. Hernandez expressed gratitude to the Evans County community and OTC for investing in him. Congratulations, Tony!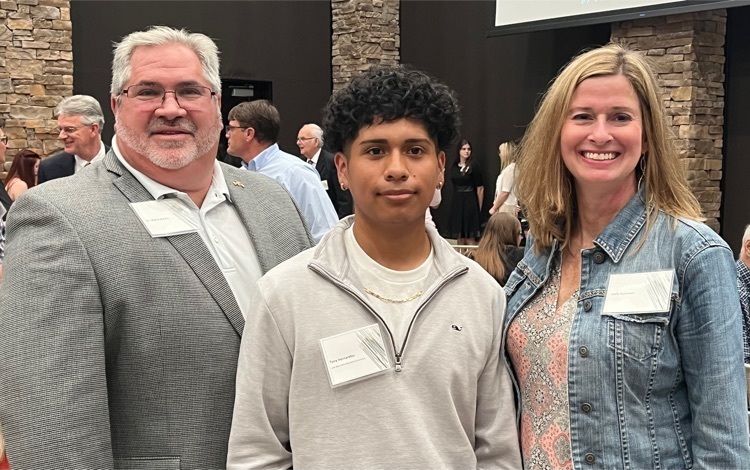 In just a matter of days, a group of students completed this realistic painting featuring a familiar location in Evans County! The painting was commissioned by Superintendent Waters for the school's new board of education and is likely the first in a collection highlighting local landmarks. The talented group of artists included Morgan Beall, Susan Figueroa, Lindsey Hunter, Hollee Moore, Lainey Phillips, Emily Styles, Coral Tello, and Callie Trani. #TheDen #findyourgift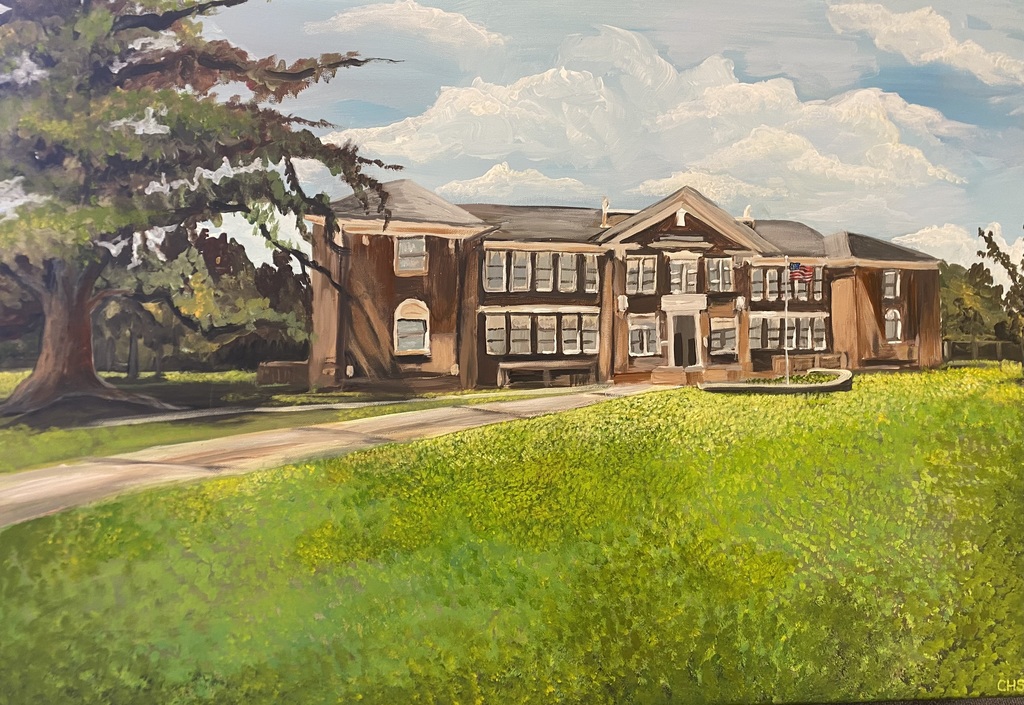 Check out our new cohort of firefighting recruits! These young people proudly participated in today's exercises at the county training center. #TheDen #realworld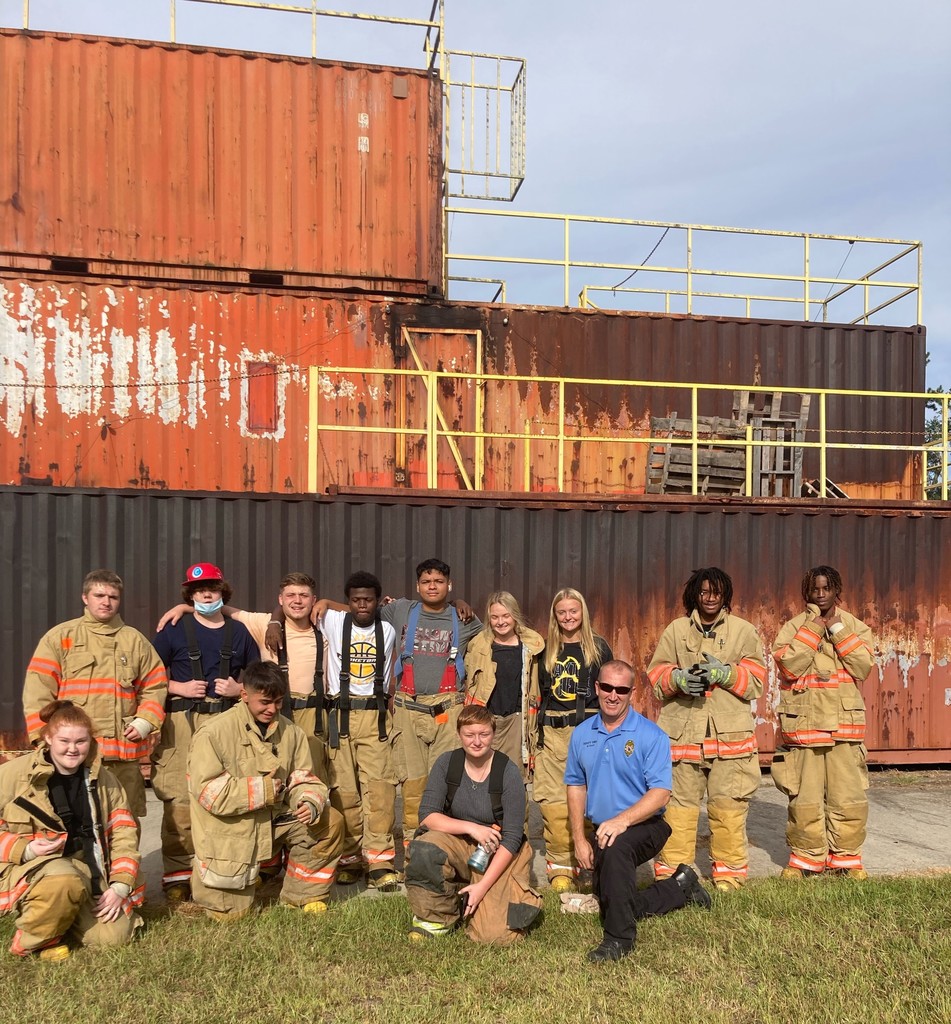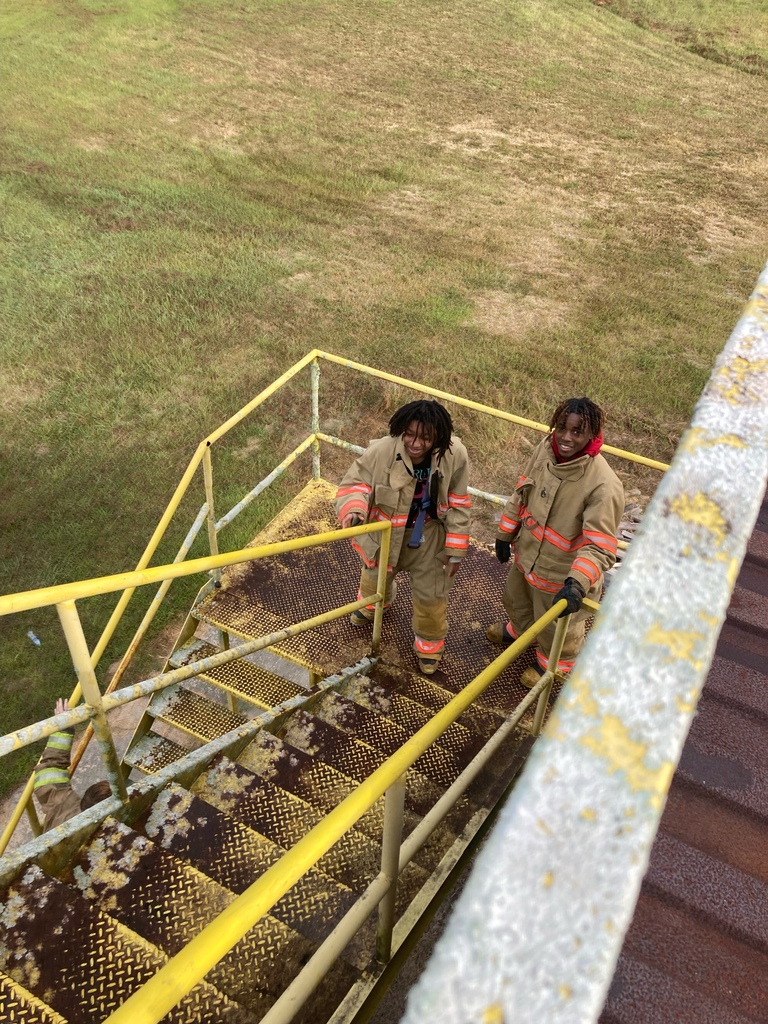 Evans County Charter School System (ECCSS) officials are working with Evans County Emergency Management Agency (ECEMA) to closely monitor Hurricane Ian's trajectory and possible impact. The safety of the students, staff, families, and community we serve is our top priority as we make decisions regarding the weather. Currently, the greatest concern is the potential for wind gusts on Thursday that exceed 35 mph which could impede the safe operation of school buses. We will continue monitoring the conditions, so please continue to check our Facebook page or website for updates. The district hopes to announce contingency plans by 12:00 noon on Wednesday, September 28, 2022, if needed. Official alerts regarding our district will be shared through our messaging system, so please make sure you have created your Campus Parent Account and have updated your family's contact information on Existing Student Registration. You may use the following link
https://tinyurl.com/2p93t9vk
to enter current contact and other student information. Our thoughts are with those who are already enduring the impacts of Hurricane Ian and all who are in the storm's path. We ask for and appreciate your patience as we will continue to keep what is best for our students, staff, and other stakeholders in mind as we make decisions regarding Hurricane Ian and other decisions our district faces throughout this school year.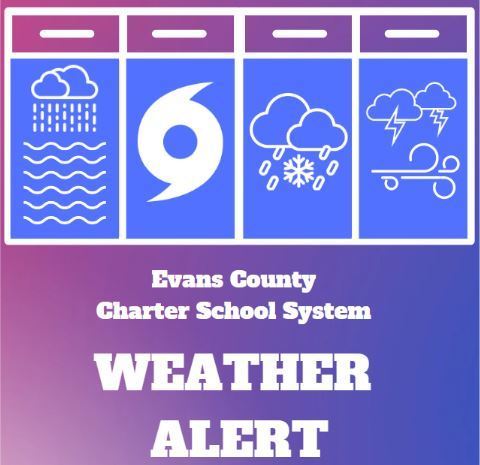 Claxton Middle School would like to congratulate the students who were voted by their classmates to be 4-H officers. We are proud of you!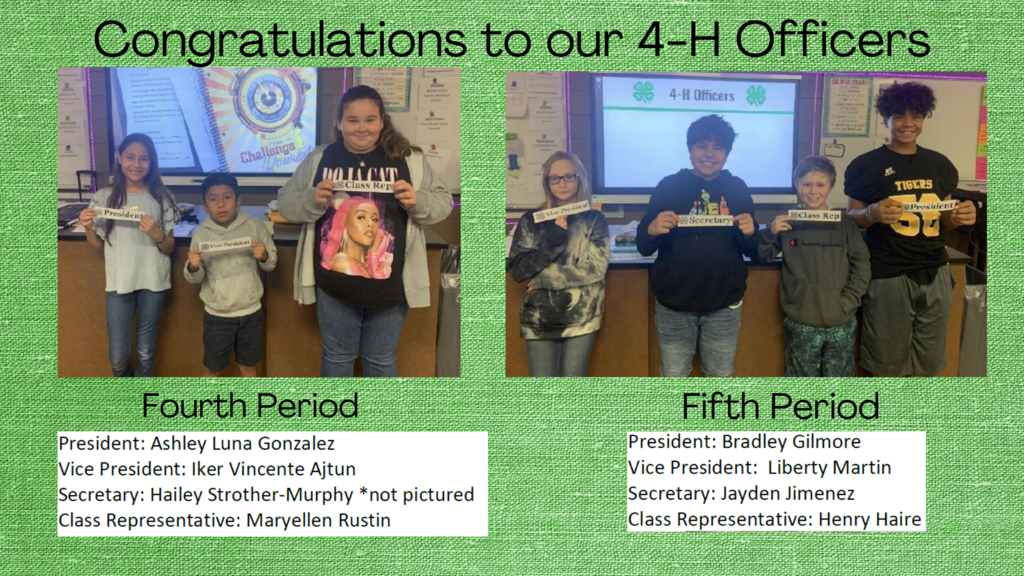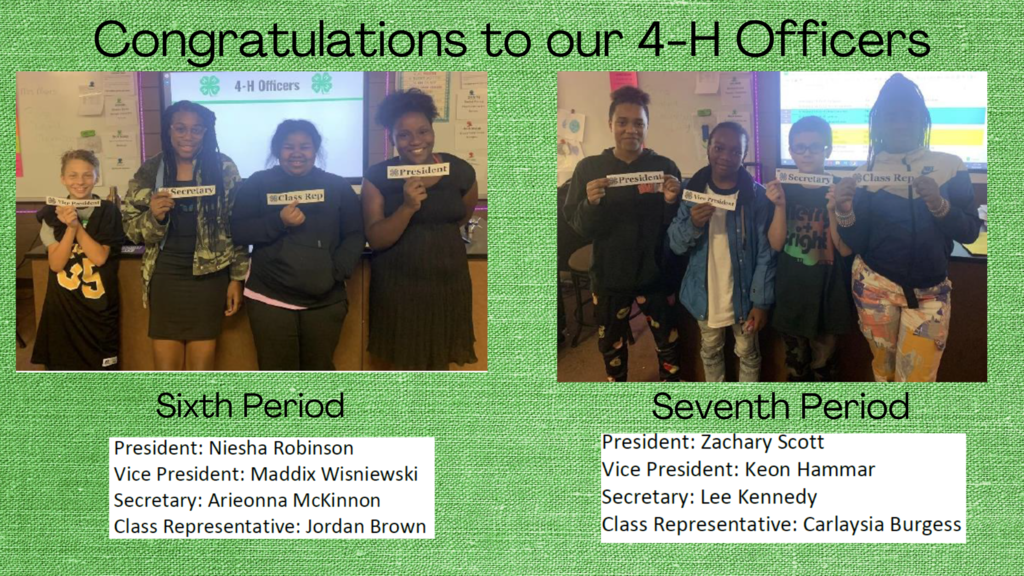 Applications for the Miss Evans County Pageant are now open! This is a fundraiser for the CHS Color Guard and Dance Line, and completed applications are due by October 31! Please click on
https://tinyurl.com/3tknkz87
or contact Mr. Maurice Burney (
mburney@evanscountyschools.org
) for more information!

CES Book Fair Coming Soon... Oct. 3-7 Family Night: Oct. 6 4:00 - 6:00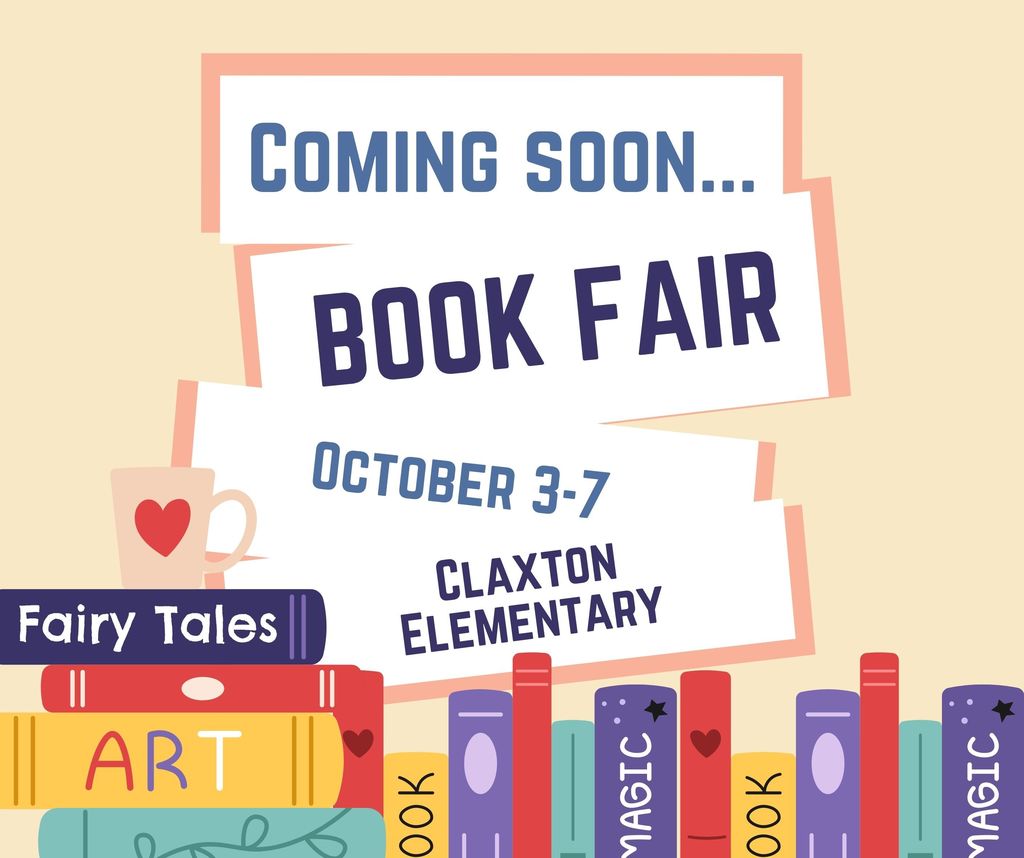 Be on the lookout for a Cruisin' in the Country, CHS Cross Country (CC) promo video soon! This video stars recently crowned CHS Homecoming Queen and senior CC runner, Melaney Smith, Hannah Hendrix (9th grade CC), and Urises Danu-Ramirez (12th grade CC)! Until then, please head over to the Claxton-Evans Chamber of Commerce website (claxtonevanschamber.com) for more information and to register for the 26th Annual Cruisin' in the Country Bike Ride and Run. Early registration for a discounted rate is available through October 31. Our CHS CC teams hope to see you, your family, and friends Cruisin' in the Country on November 12th!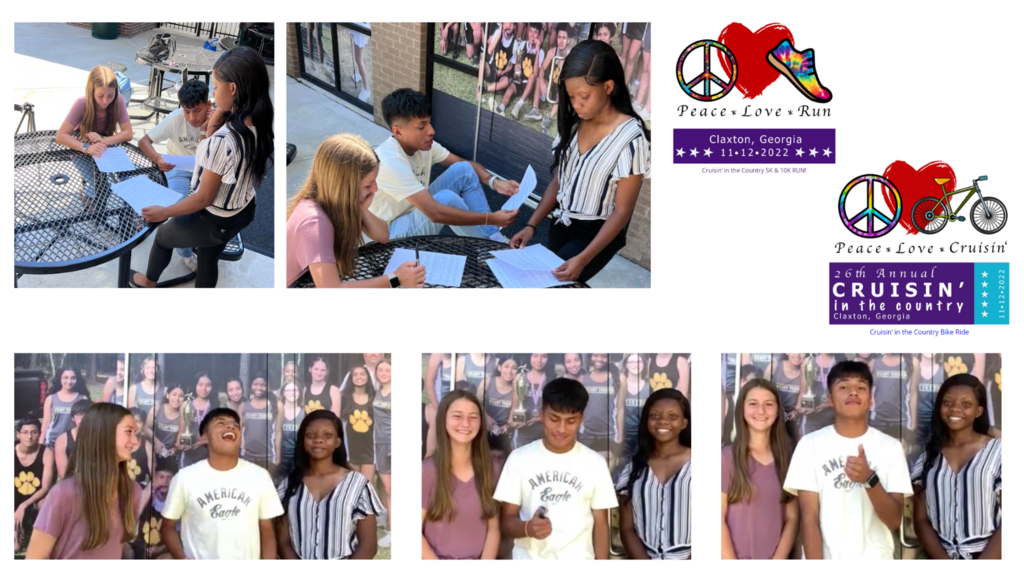 It's time to recognize our softball seniors on Tuesday 9/27. Come out and show your appreciation for the time and effort our Lady Tiger Softball seniors have put into their season! Recognition begins at 4:00 pm. The Gridiron Tigers will go on the road next week to play Savannah High. Make those road trip plans to cheer on our Varsity Football Tigers. After our trip to Savannah, the Tigers will have their second open week before resuming regular season play. We are only a week away from the start of Flag Football season! Our Lady Tigers are gearing up for a successful season under two new coaches, Coach Bowen and Coach Reddick.

Straight SUPERIORS! That's what the CHS Marching Band brought home yesterday! The categories were Drum Major, Percussion, Auxiliary, Band Judge 1, Band Judge 2, and Band Judge 3. Another proud moment for the group was the voting of their director, Chris Wade, as Best Band Director. Congratulations to the hardest working and most entertaining band around! CHS and The Den love you!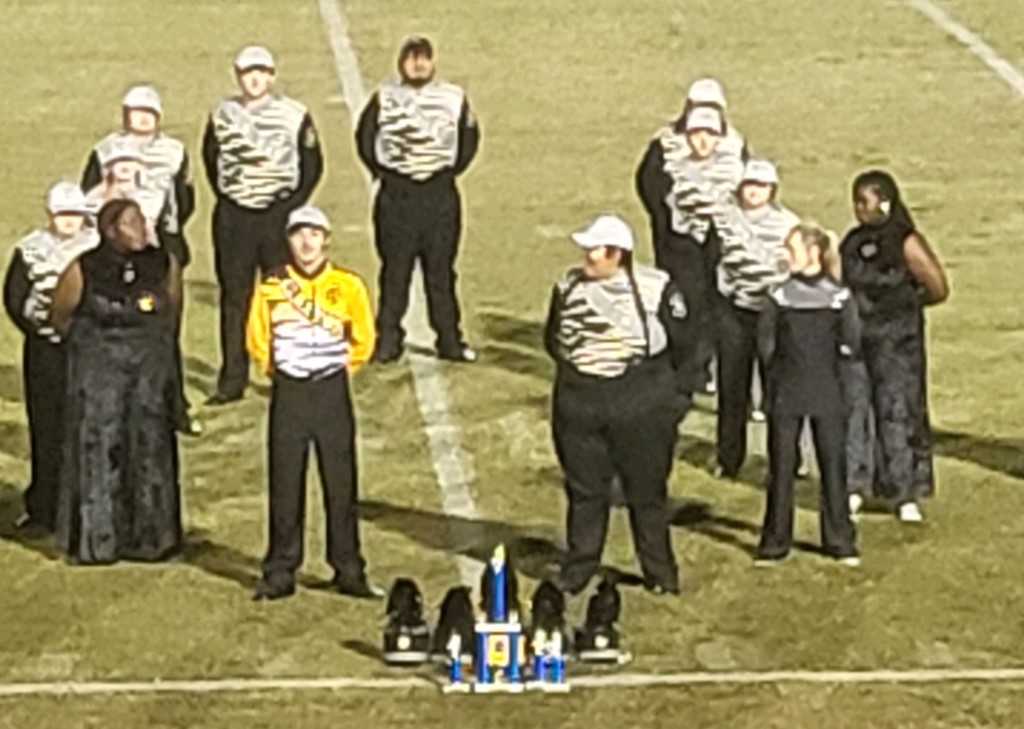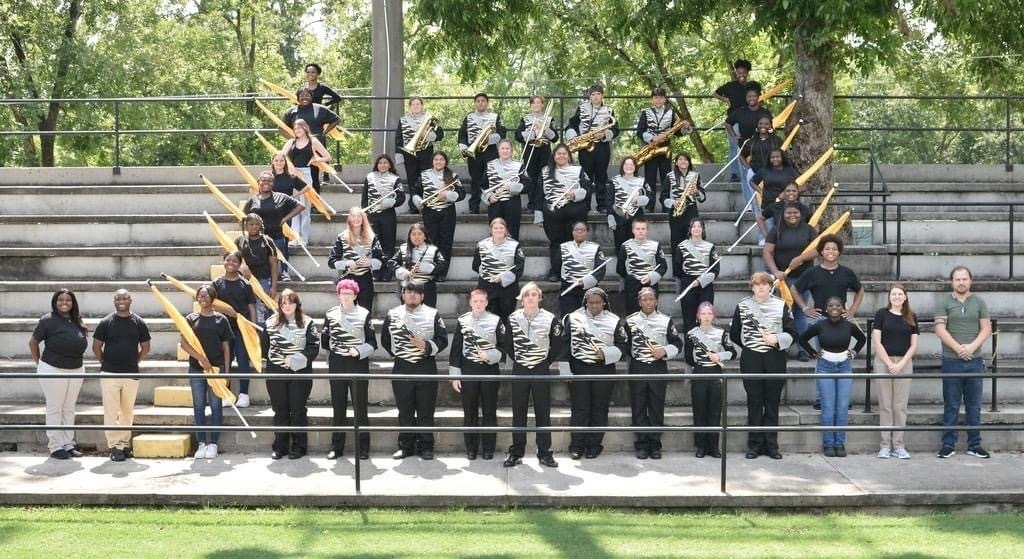 Claxton Middle School is holding it's annual Coke sale. Please support our middle school tigers by purchasing coke products. All forms and money will need to be turned in by Friday, October 7th.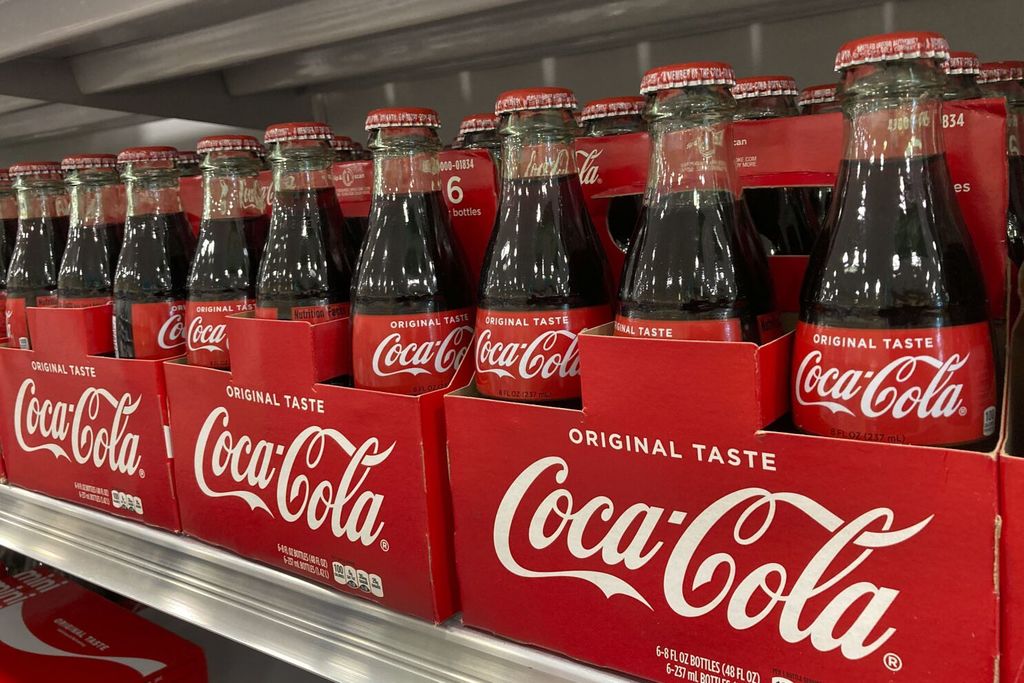 CHS and The Den are sending good vibes to the Marching Band! Tomorrow these musicians and their supporting color guard unit will participate in the Annual Band Blast hosted by Southeast Bulloch High School. During this event, a panel of judges will enjoy and rate the group's performance. Showtime is 3 PM at the Southeast Bulloch High School Football Stadium. Come out and support our SUPERIOR students! #TheDen #bandlife

Mr. Hall's Ag Mechanics students got hands on experience installing the signs for Teacher of the Year reserved parking spots. Starting with digging the holes, cutting and installing the posts, adding the signs, & refilling the holes, Hall's students completed the whole project.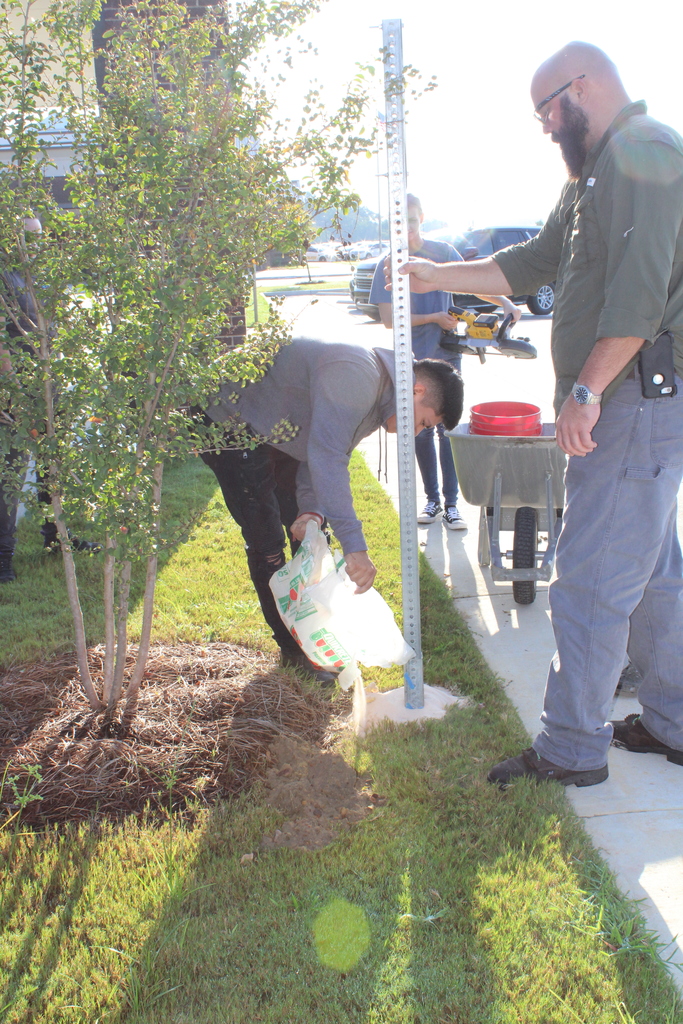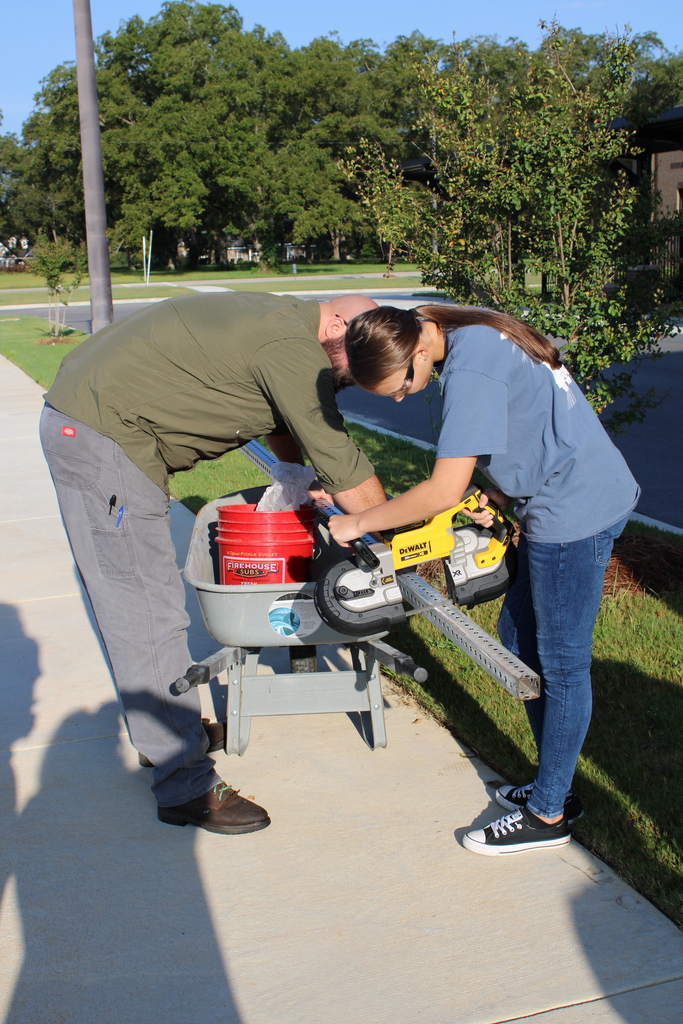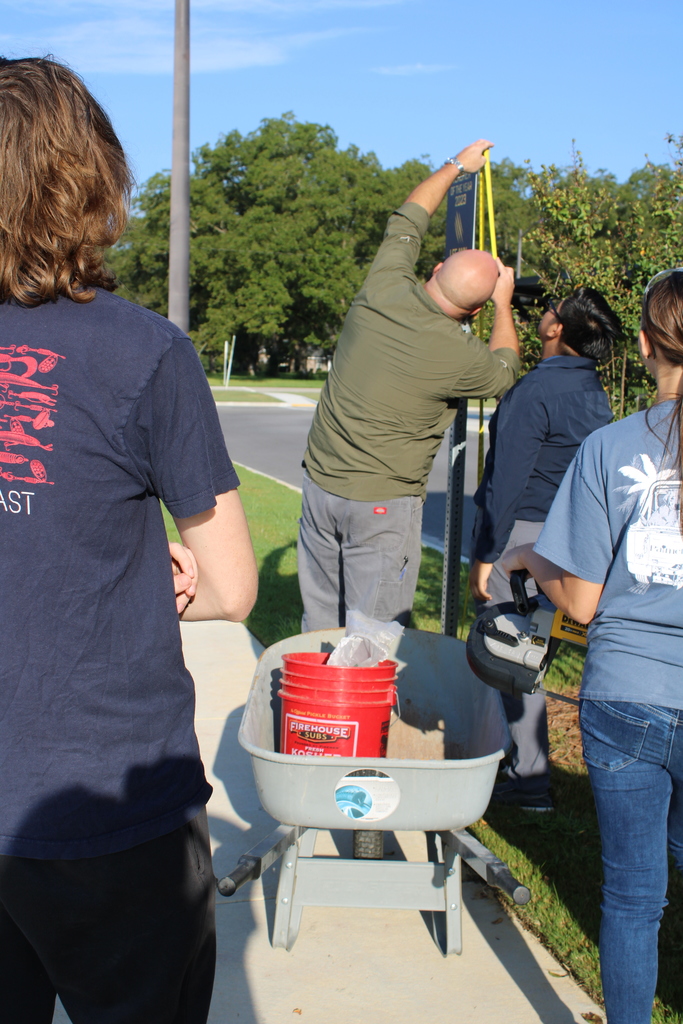 Culinary Arts provided an impressive assortment of food and delightful hospitality at today's Business After Hours, hosted by the Evans County Charter School System. Thank you to Mrs. Hart and her students for sharing their talents and time with our community! #TheDen #realworld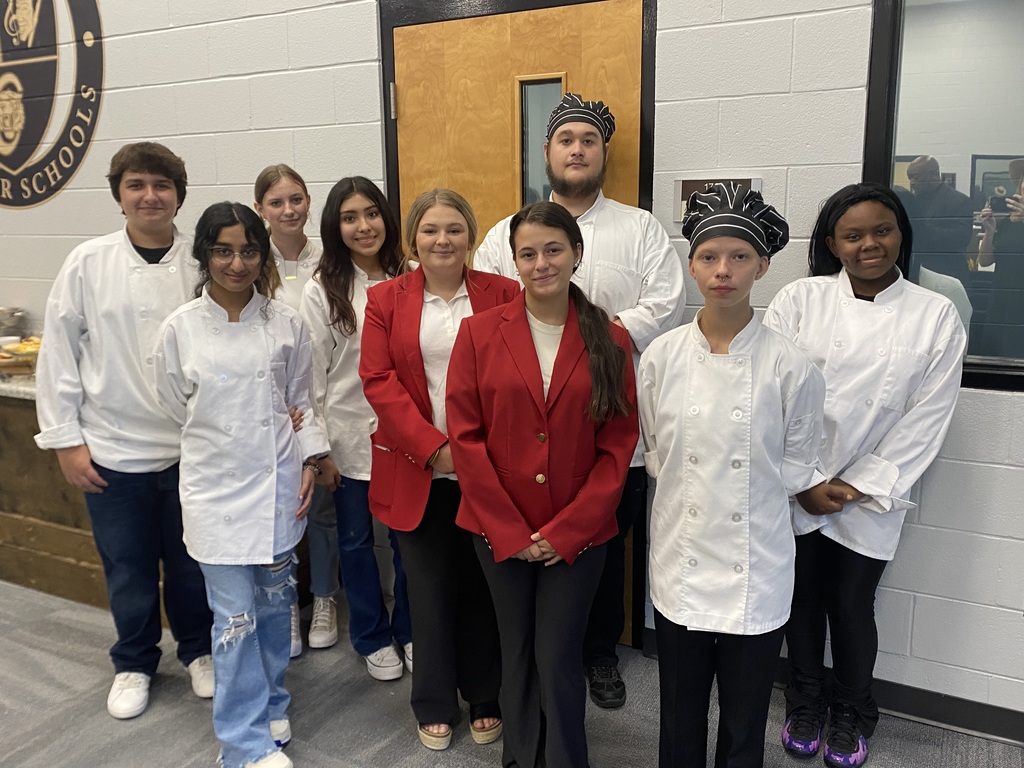 Mr. Phillip Sapp was surprised to be recognized as WTOC Top Teacher! It is not a surprise to his students and co-workers at Claxton Middle School. Mr. Sapp goes above and beyond to actively involve his students in hands-on activities, engaging discussions, and fun projects! One of his 8th graders, Reese Killebrew, nominated him for this award. In his nomination form, Reese described Mr. Sapp as being the best teacher. Reese referred to Claxton Middle School as being family and "Mr. Sapp plays a big role in holding this family together." Ms. McDowell, principal of CMS, affirmed that the CMS family "is very proud to have Mr. Sapp. He provides meaningful and engaging lessons through Project Based Learning, which promotes an active learning environment for students." Reese stated that Mr. Sapp supports him and other students by attending athletic events and helping them understand content in other classes. Congratulations, Mr. Sapp!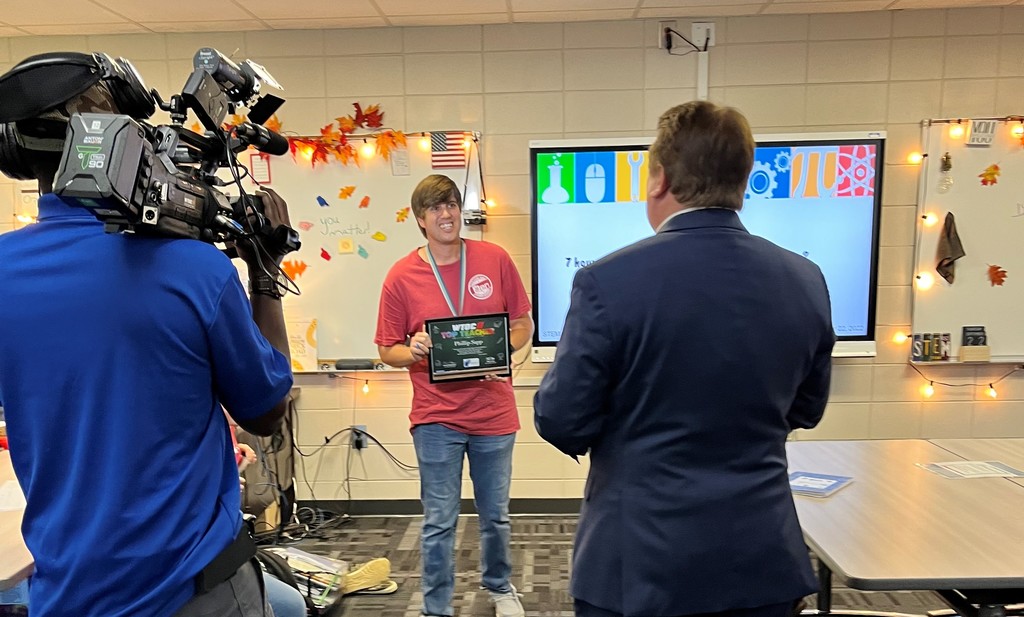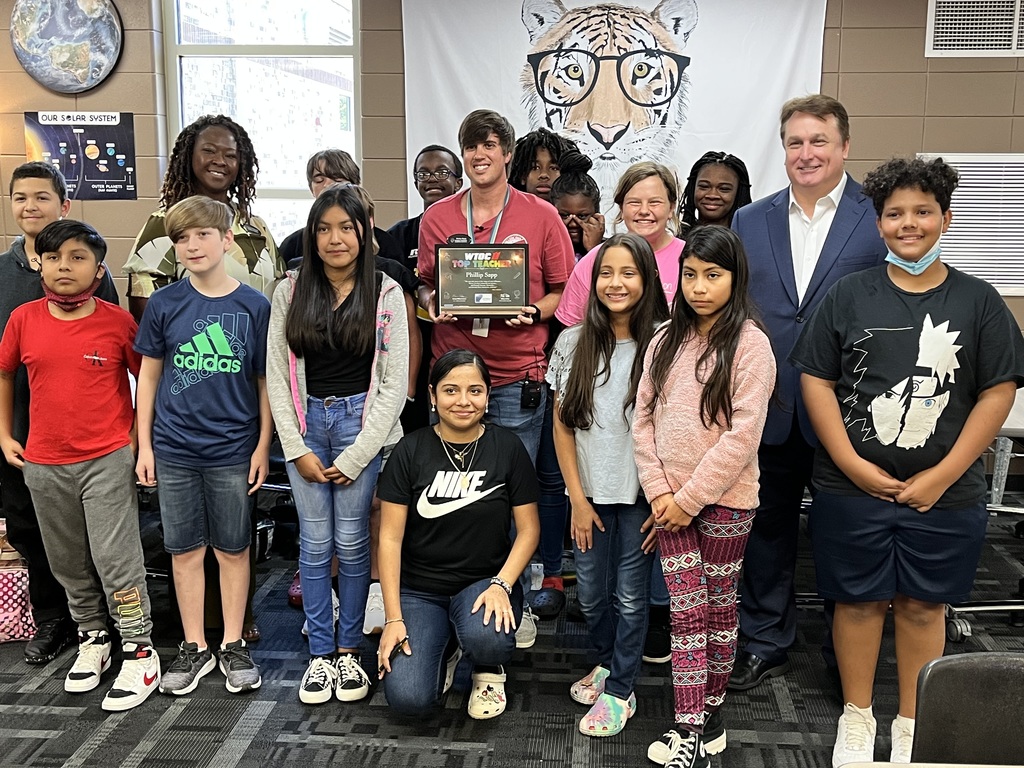 CHS faculty, staff, and seniors were able to purchase lunch from Picho Mexican Restaurant's Taco Truck. It was a big hit. Thank you Picho's for coming. It was delicious!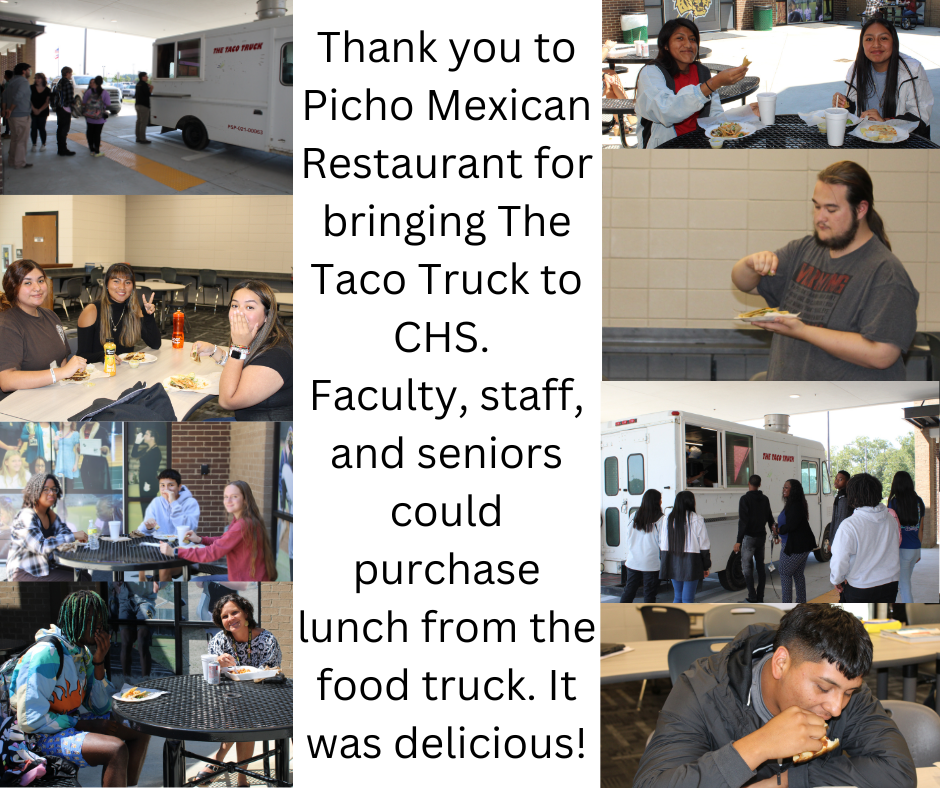 8th graders were in for a surprise when they visited the CMS media center for books today. Students who were done with all assignments were able to use the new virtual reality headsets. The new headsets are serving as a way to motivate students and reward students for good academic effort. Students who are invited to play are part of an ongoing game challenge, and the highest 10 scores will stay posted on the CMS TV announcements for all students to see.